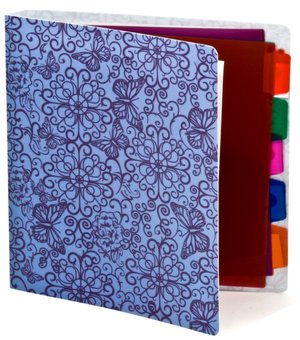 I keep a journal of my students in a large 3-ring binder. Each student has a section in the binder that holds their
Student Information Sheet
(basic contact info, school, grade, age, medical conditions, etc). I also have additional blank sheets that I use to periodically write some quick notes that pertain to each student. This is crucial when I need to look back over a student's general history. I don't write in the journal every week because then it becomes a chore and sometimes there really isn't anything to say.
When I think its time for an update, I run through the entire binder, student by student and make my notes. These are my notes only- not to be seen or read by students- these are for my own personal records, so I can be blunt and to the point in them.
Here is an example of what I say in my notes:
Jack -
8/27/11
Excited to begin another year. Didn't do much over the summer- needs to get back in the swing of regular practice. Needs review.
11/2/11
Much better- practicing a lot more and it shows.
12/11/11
Lots of improvement. He shows up prepared every week. Mother is supportive of lessons. He really likes creepy songs. Doing great.
Sally-
8/27/11
Doing ok- cancelled several summer lessons- still want to continue?
11/2/11
Doing ok. Always prepared but late 2 weeks in a row. Will speak to mother.
12/11/11
Still comes late to lessons. Spoke to mother, but didn't make a change. May need a conference. Sally is doing well and seems to enjoy lessons. Moving into level 2 books next month. Needs new Pianolympics book.
Christine-
8/27/11
Seems excited about lessons. Mother seems supportive. Always prepared.
11/15/11 Still prepared- works ahead. Mother says she practices without being told.. Yea!
12/11/11
Still improving. Still shows up rock & roll ready. Spoke to mother about classic camp next year. Competition next year?
Andy-
11/15/11 Transfer student
Wow! Fantastic student! Really improving quickly- always plays ahead. Both parents very supportive. Will move into classic 2 in May. Assign more listening. Classic camp, competition next year.
Hannah-
8/27/11
No show to Back-to-school party.
11/4/11
Prepared- willing to play anything assigned. Cancelled twice.
12/11/11
Doing well. Still interested. Needs more practice. Parents not supportive at all. Pay late, arrive late. This will cause problems later.
Now I can begin to see a trend in each student and I won't forget down the road about cancellations, or preparedness for lessons. This helps me to make decisions later regarding the student's future. This will also help me decide what direction they will be heading in the future and if I will expect more of them, or in some cases, dismiss them from lessons.